Airport marking contractor servicing: runways, helicopter pads, taxi-ways, terminal markings, and more throughout the USA.
Advanced Pavement Marking® team members has the necessary experience in meeting FAA inspections, application rates, field monitoring and runway closure procedures. 
---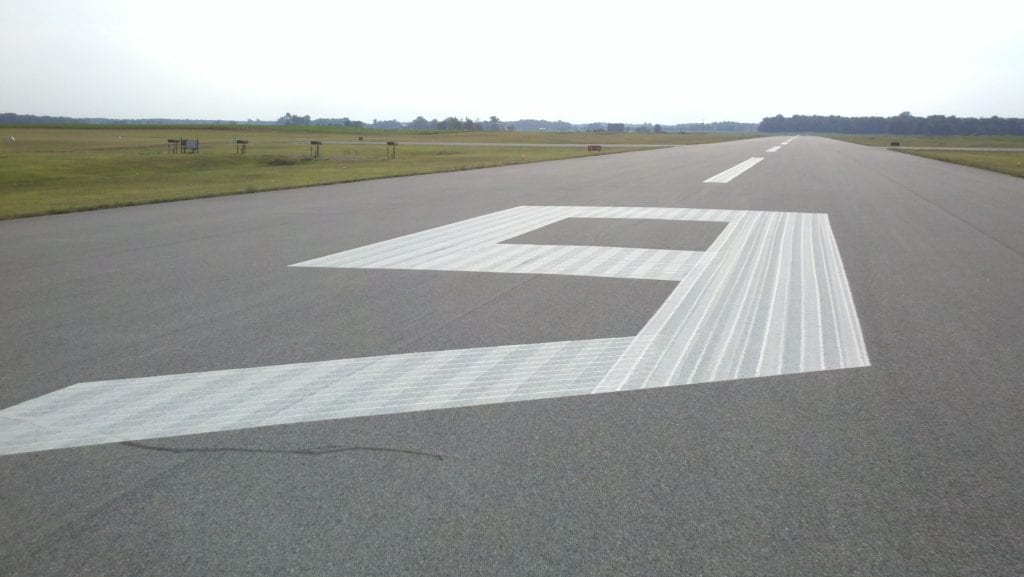 ---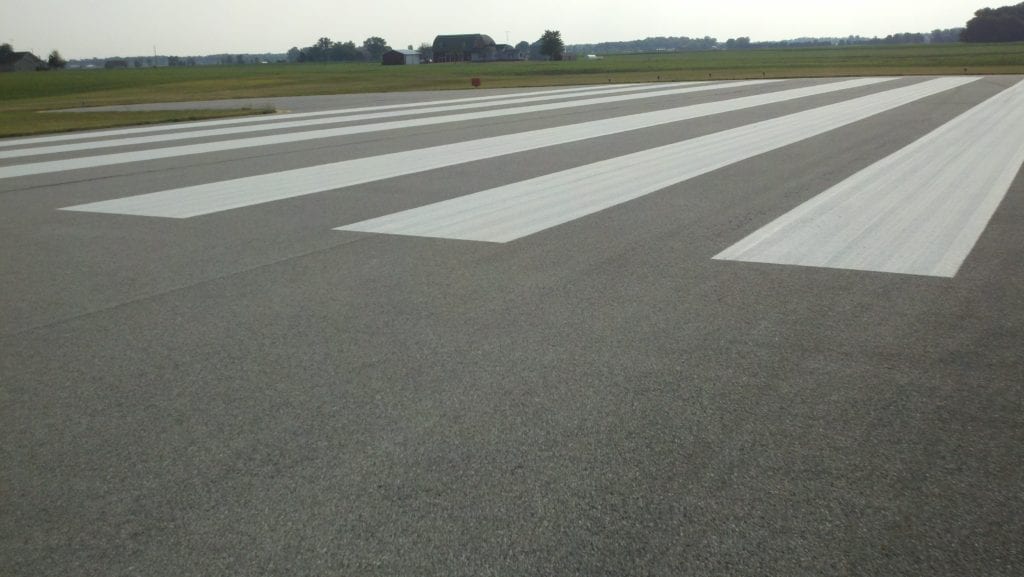 ---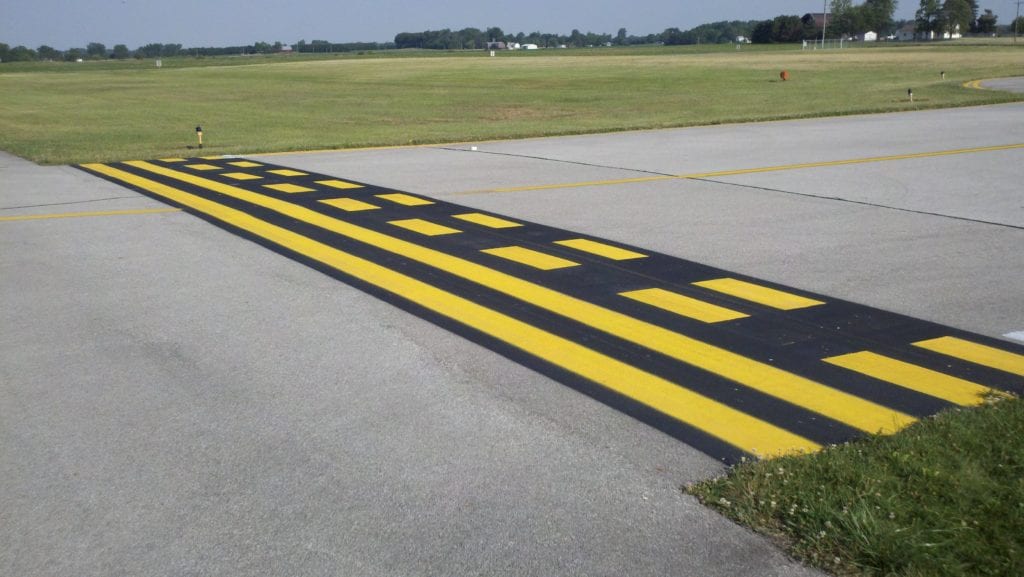 ---
---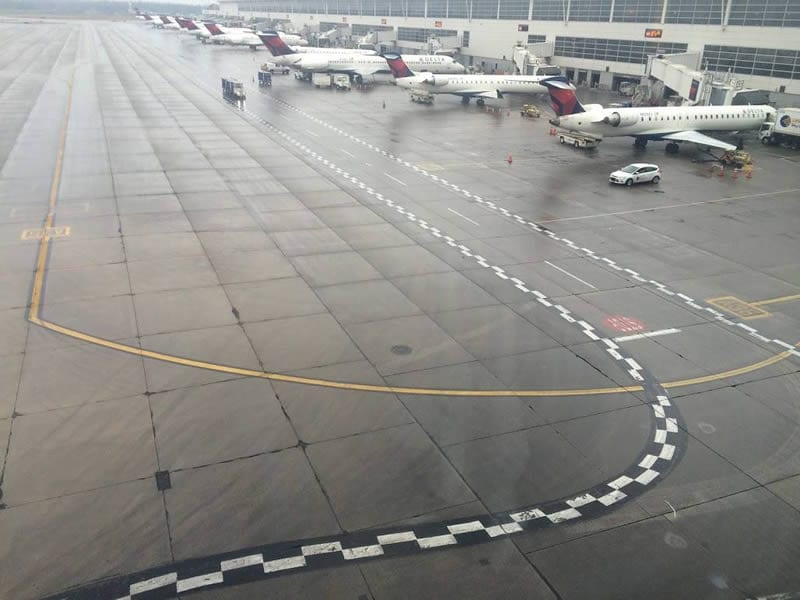 ---
---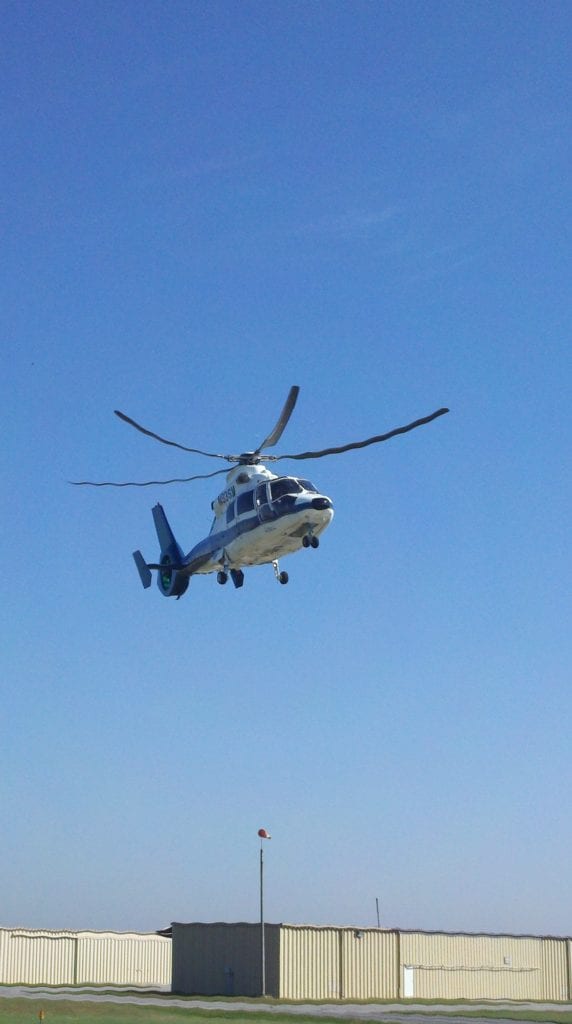 Airport Painting Services
Hangar Lines
Edge Lines
Hold Lines
Compass Rose
Fuel Depot & Safety Zones
Baggage Markings
Parking Lot Striping
Fire lanes
Curb Painting
Anti-Skid Coating
Road Marking
Traffic Symbols & Messages
---
As an experienced airport painting contractor, APM utilizes FAA approved materials, specialized equipment combining with skilled technicians, giving our clients the best work possible.   Advanced Pavement Marking operates a wide range of application equipment including: airless, conventional, pressure injection, thermoplastics, preformed markings and more.  APM teams have the experience with runway and airfield shut down procedures, along with project documentation, certification requirements for application and material standards.
---
Airport Marking Materials
Waterborne
Solvent
Thermoplastic
High Refraction Beads
Type I, II, III
Anti-Skid Coatings
Preform
Cold Plastics
Stains
And More
Our materials meet all project requirements including Spec's TT-B-1952B & E, TT-B-1325E among other certified products your airport project may require.
---