When your street painting project demands the best in durability, quality & professionalism, we are the artisan contractor you deserve.
Road Painting Services
Center Lines
Edge Lines
Symbols
Messages
Crosswalks
Curbs
Dividers
Stop Bars
Railroads
Bus Lanes
Bike Lanes
Parking Lots
Roundabouts
Helipad Markings
Temporary Painting
Marking Removal Services
Thermoplastic
Airport Painting
And More
---
Put our professional: experience, equipment, and materials to work in creating a durable and beautiful road marking that can be relied upon in all weather extremes, around the clock.
What makes us Advanced?
Our materials are not "OFF THE SHELF" or BOX STORE products! Servicing Federal, State, and Local government products requires specific types of "Qualified" materials. This ensures a high level of quality and meets set standards that go beyond regular materials. Even our parking lot striping projects receive the "best of the best" coatings! Highway grade paints withstand the traffic wear and tear extremes around the clock, we feel property and business owners should have the same level of durability available for their parking lot striping needs.
Our Equipment: Some companies are limited on their selection of pavement marking machines due to limited capital. Advanced Pavement Marking selects equipment based on performance and production requirements. We invest heavily into having the best in proven equipment, no matter the investment price. We are proud to have a solid financial standing that does not restrict our growth or service abilities.
Our Staff: Passion, pride, dedication, accountability, and professional, this describes our team! Sloppy work, lack of motivation, poor service, and inexperience, does not fit in our business model. Servicing road projects means our crews have to work on active streets, at times interact with commuters and ultimately put there work down for countless people to view around the clock. This is where our team is viewed as street painting artisans! "Yes" we love our jobs and it shows!
Our service range: Did you know we provide pavement marking services and consulting at the international level? Advanced Pavement Marking has worked on projects coast to coast in the United States and even Canada, We are also worked with projects in various levels and consulting in South America, Germany, India, Dubai, Japan, to name a few.
---
---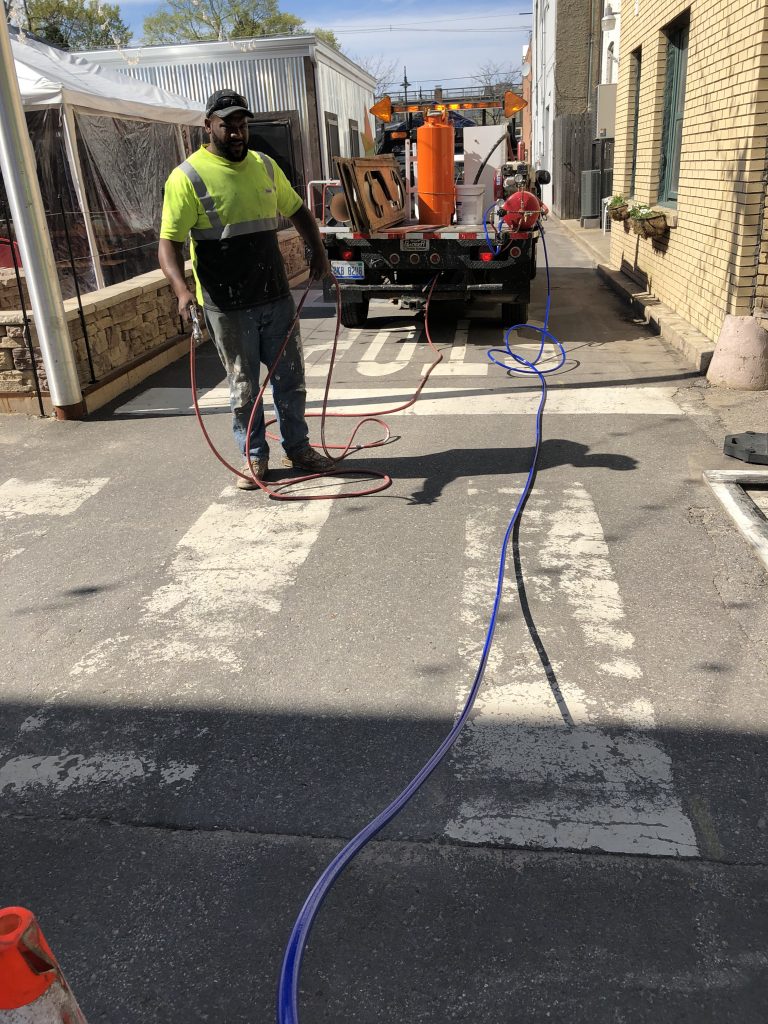 ---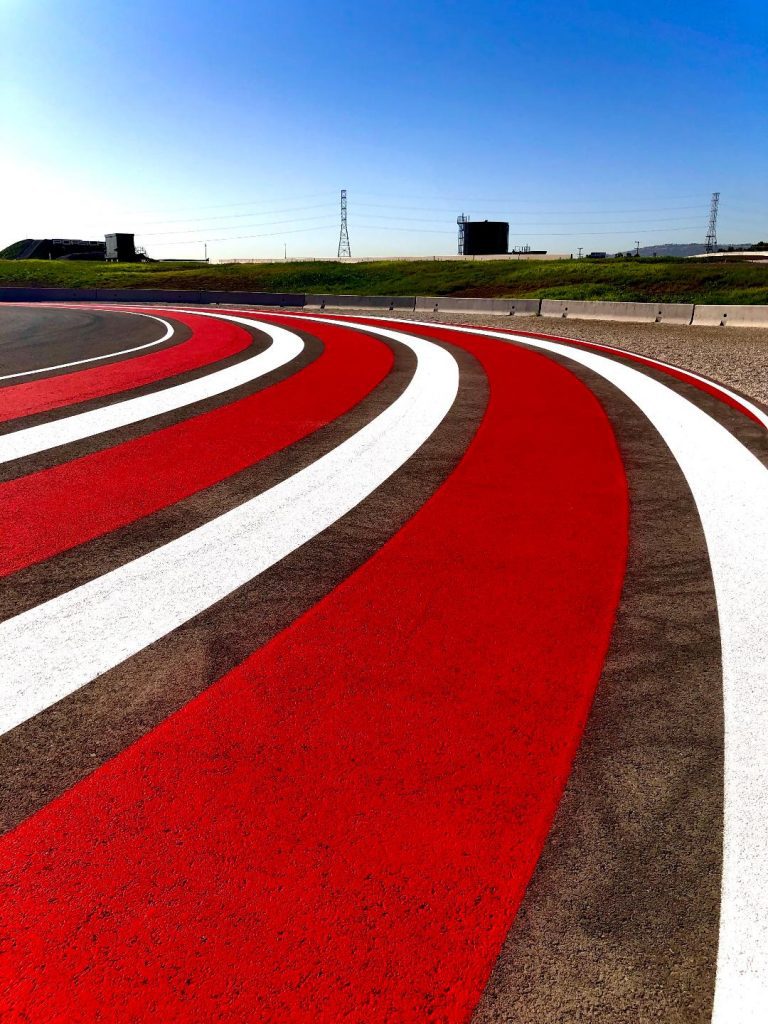 Go beyond painting streets
We offer specialized pavement marking services for: Airports, Racetracks, Sports Courts, and even indoor marking services.
Traction Coatings
Epoxy Coatings
Thermoplastic
Temporary Markings
Advertisement Painting
And more!
---