Parking lot striping contractor servicing projects of all sizes throughout Michigan, Ohio, Indiana and Illinois. Installing durable markings.
---
Parking Lot Striping Services
---
---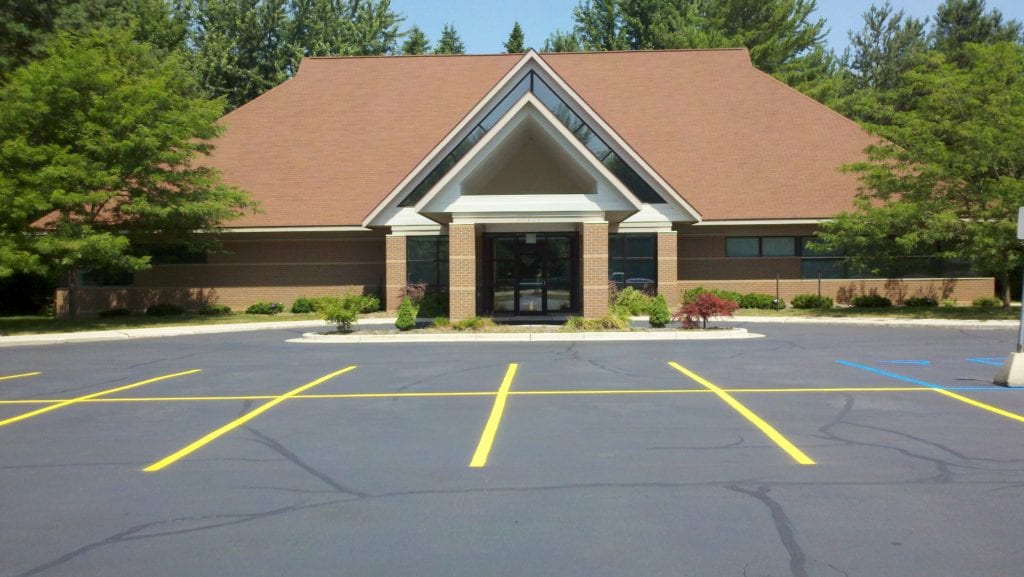 ---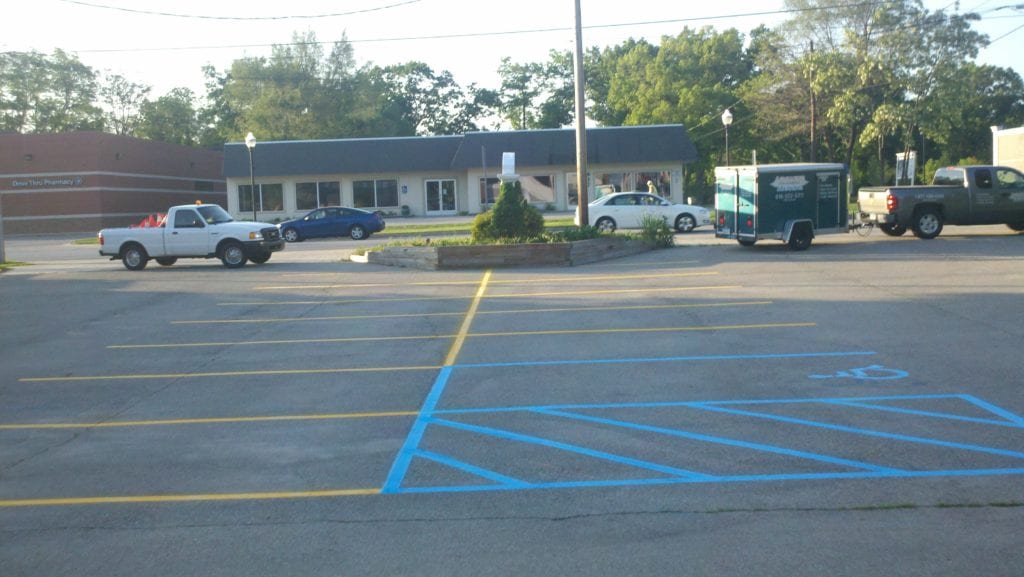 ---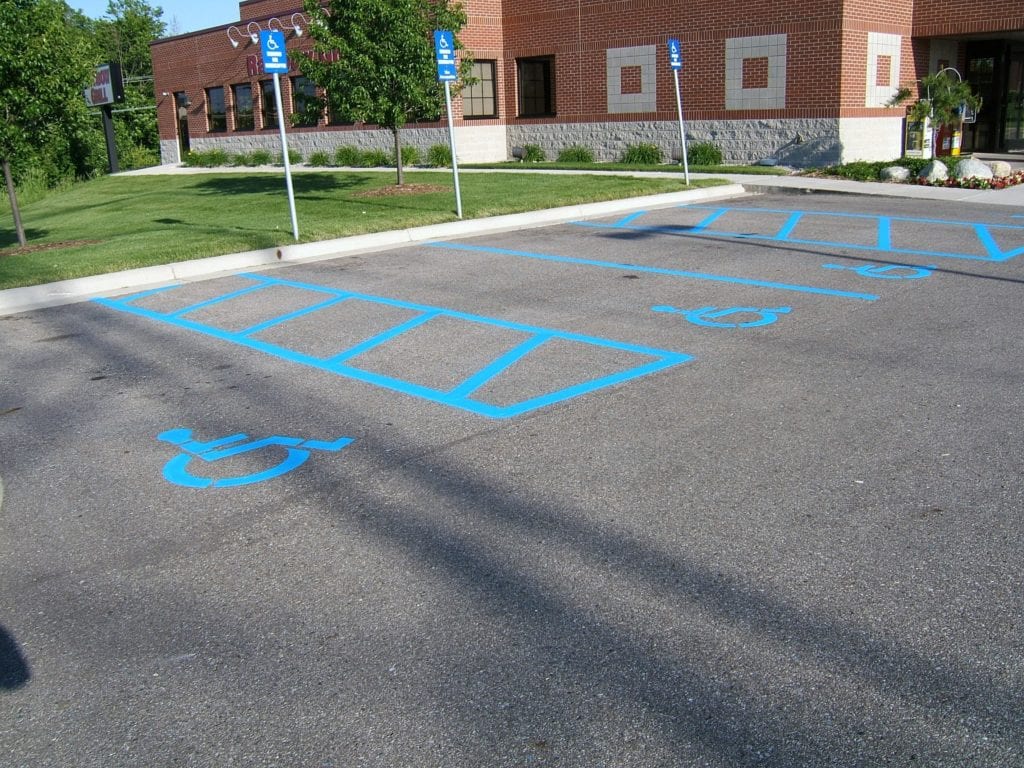 ---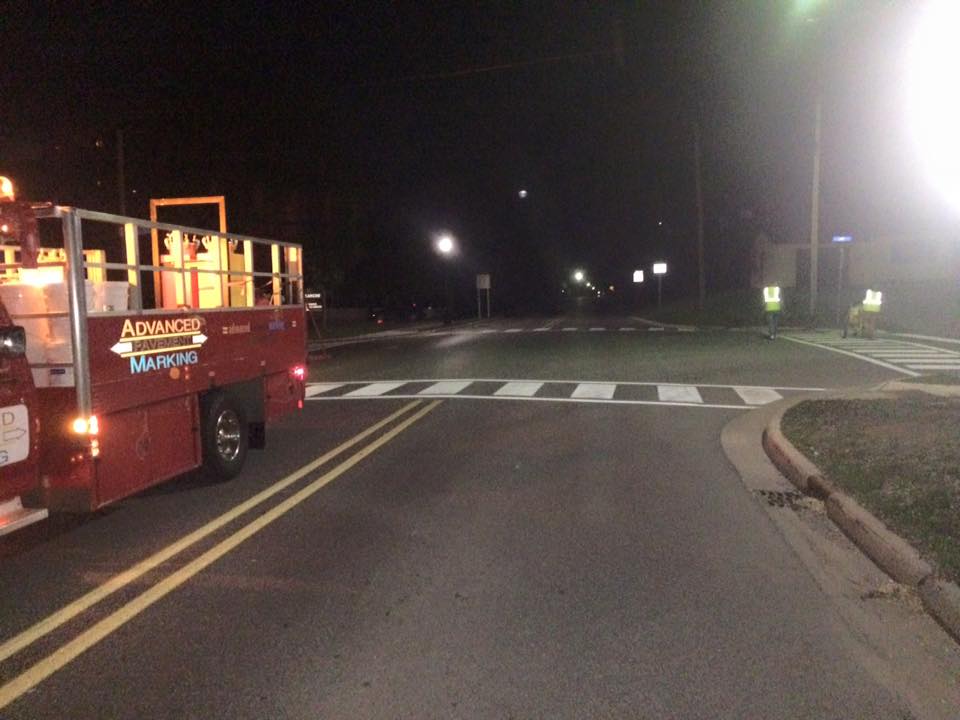 ---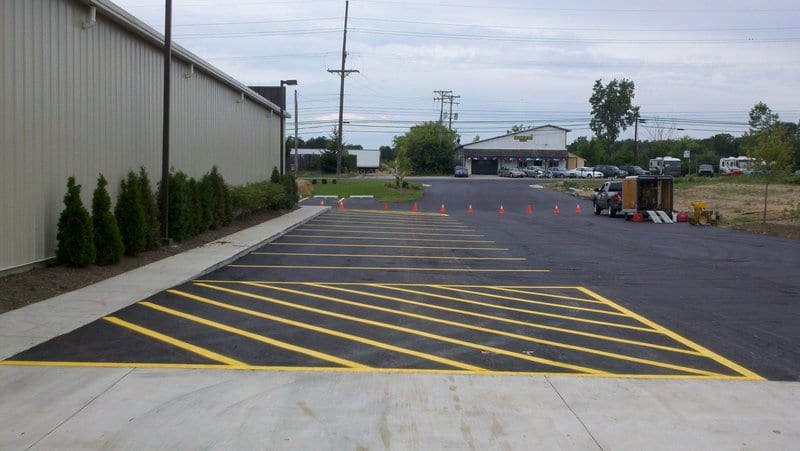 ---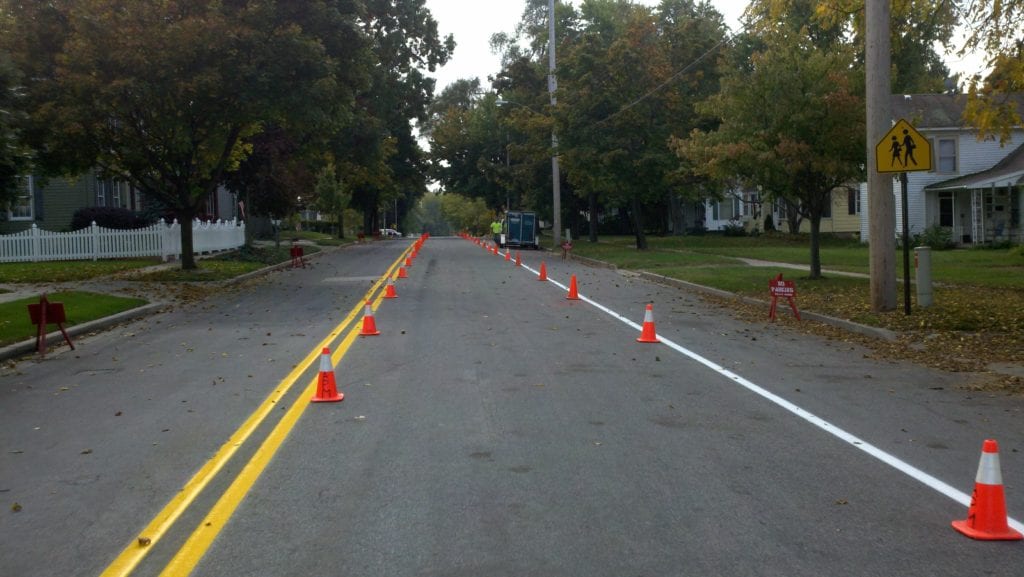 ---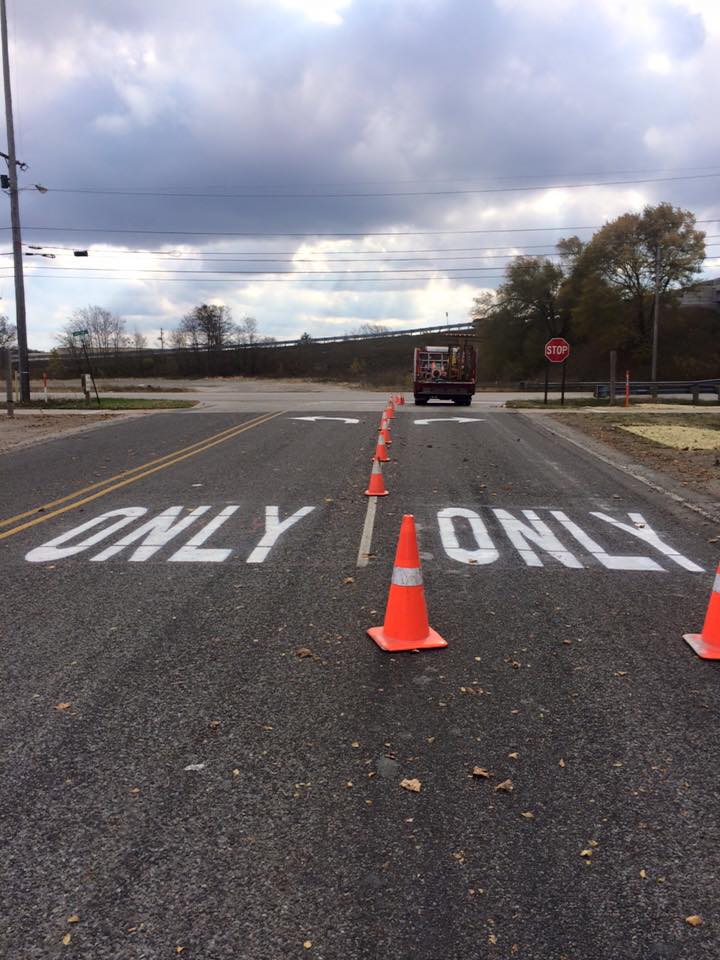 ---
Installing the same durable & proven coatings we use on roads and highways for our parking lot projects
---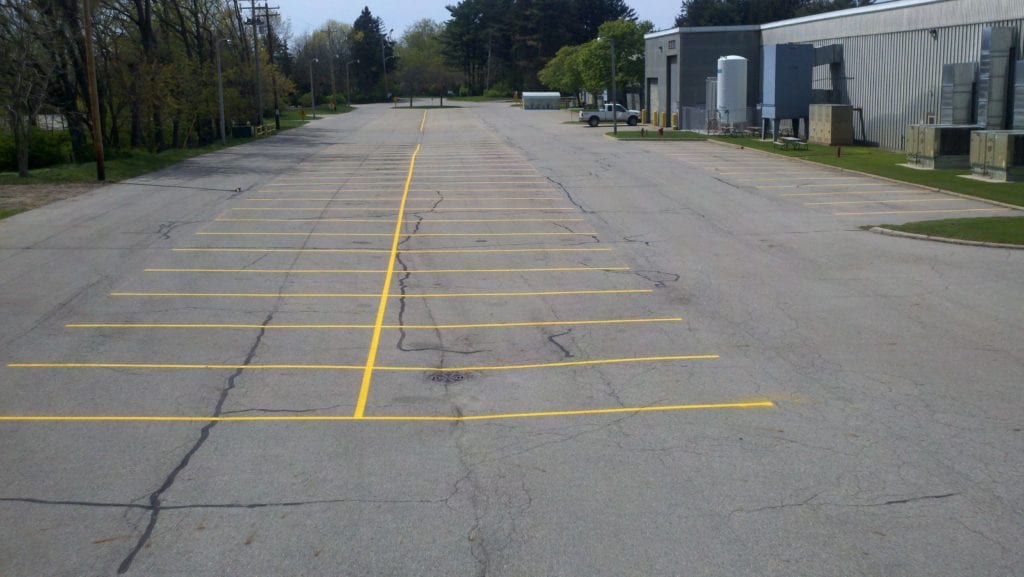 Additional Line Striping Services:
Curb Painting
Fire Lanes
Anti-Skid Coatings
Shipping Docks
Marking Removal
Stencil Services
Custom Colors
And More
---
Why hire Advanced Pavement Marking your parking lot striping project?
Our extensive portfolio and clientele speaks volumes of our experience, quality and project durability. APM crews are true craftsmen and women who are passionate with their work. Cities, Counties, Airports, Federal Government including the USA Military and more contract our pavement marking and line striping services. Compare us to the competition, "We are a difference you can see with the quality and durability you can trust"!
---
Advanced Pavement Marking is the parking lot striping contractor your project deserves!
---
Our parking lot services begins with a site review, this is where our professional team analyzes the sites specific needs along with addressing potential items that maybe come future risks. Advanced Pavement Marking team members are experienced in blue prints and site plans along with being knowledgeable with parking lot design.
Paint: Our materials are COMMERCIAL GRADE! We do not use "off the shelf" materials! Vast majority of APM materials and coatings are special order products that meet (Federal – State – Local DOT), FAA, FIM, FIA and other engineering certification requirements. This ensures the highest in quality and durability! Even our parking lot stripes are serviced with ROAD GRADE coatings. Clean, straight lines with the proper paint thickness makes our line striping work look professional and have the long lasting durability clients deserve.
Equipment: Our machines of choice is not at the same level as a typical parking lot painter and there is a reason for this. We service large scale projects that require heavy duty production, and application standards that MUST MEET INSPECTION STANDARDS. Advanced Pavement Marking is contracted to service: airports, roads, race tracks even indoor markings all across the USA. Our machines are purpose built and selected for professional results and performance.